Academy of Traumatology (India), Gujarat's First International Training Center Recognized by
American Heart Association - U S A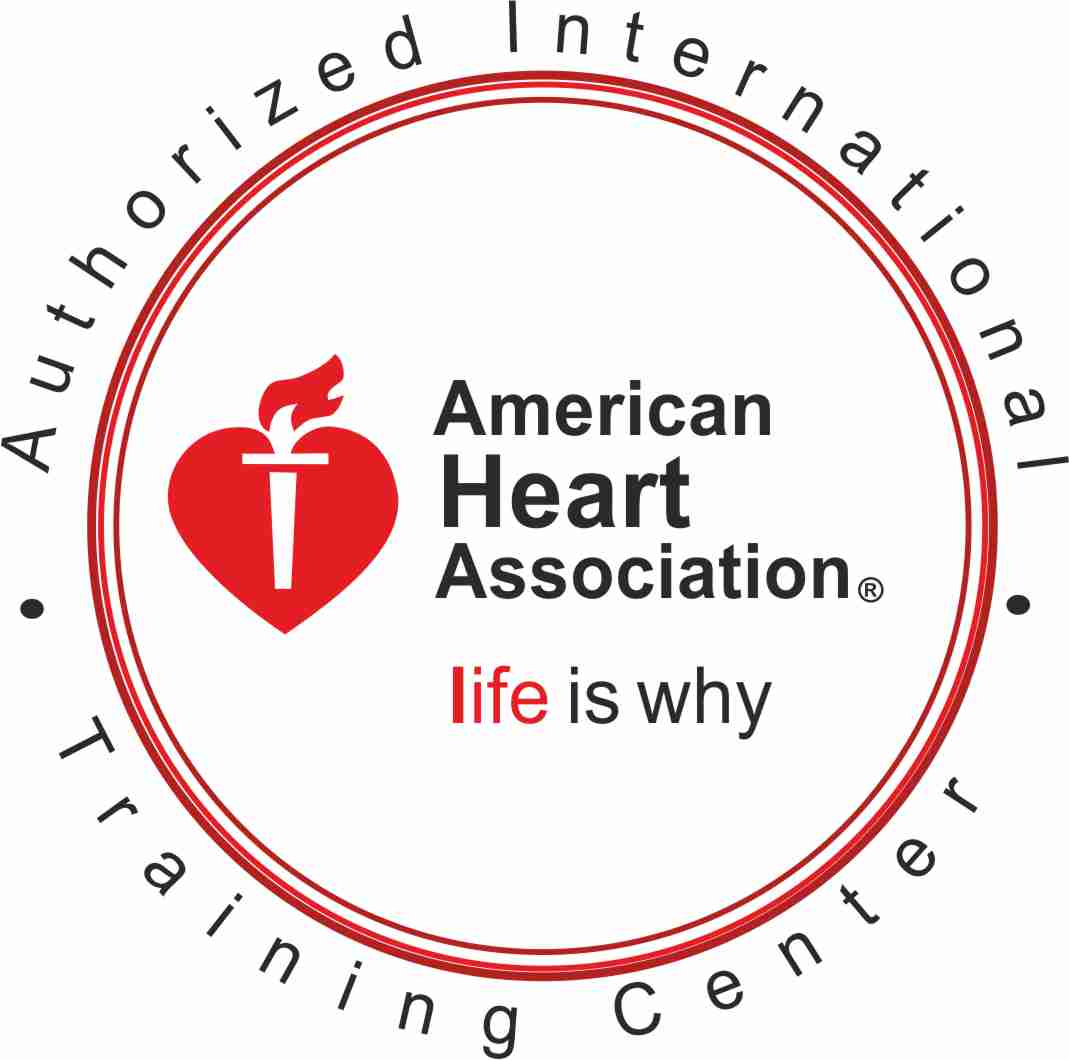 BLS/ ACLS Course
( Basic Life Support & Advance Cardiac Life Support Course)
(As per NEW AHA 2015 Guideline)

| | | |
| --- | --- | --- |
| BLS | 13 April 2019 | School of Physiotherapy, RK University, Rajkot-Bhavnagar Highway, Trumba, Rajkot. |
| BLS/ ACLS | 30-31 May 1 June 2019 | AMC MET College, L. G. Hospial, Ahmedabad. Registration Form |
See your eligibility for the BLS, ACLS
For BLS
Rs. 150 discount for early registration - for payment reaching AoT office 1 month ago from the Course Date.

For ACLS
Rs. 250 discount for early registration - for payment reaching AoT office 1 month ago from the Course Date.

For BLS/ACLS Both
Rs. 400 discount for early registration - for payment reaching AoT office 1 month ago from the Course Date.

NO REFUND AGAINST CANCELLATION
Cheque / Demand Draft (for outside of Ahmedabad) payable at Ahmedabad in favour of
"ACADEMY OF TRAUMATOLOGY (INDIA)"
for more information write to: contact@indiatrauma.org
________________________________________________________________________________________________________
DISCLAIMER

In unforeseen circumstance it is possible that some or all faculty members invited at BLS/ACLS may not be able to attend the course or candidates registrations are below 20. In such even Course organizers reserve the right to cancel, modify or replace the programme or session as found appropriate under the circumstances.
Course Cancellation and Refund Policy
BLS, ACLS Course Cancellation and Refund Policy:
Cancellation of the admission for any of the above mentioned course by the delegate is permitted if a request is submitted in writing and signed by the delegate or by mail received from the email id provide by the delegate at the time of registration only up to 10 working days prior to the date of the course/ workshop.

Refund amount can be claimed, by returning the books in unopened & intact condition, i.e. with the plastic cover intact.

Rs. 500/- for BLS and Rs.1000/- for BLS+ACLS administrative costs will be deducted, and the balance amount will be refunded.

In case the cover of the books is removed and/or books are opened, the entire cost of the books will be charged.

The Course Registration can be postponed once only, by paying re-scheduling fees of Rs 1000/- for BLS and Rs.2000/- for ACLS subject to availability of the seat on the desired date. Such request should be conveyed prior to ten working days from the date of the course the delegate is registered for.

If the amount was paid through credit card, debit card or net banking the refund amount will be debited back to the same account that was used to make the payment

If the amount was paid by Demand Draft or cheque, the refund amount will be sent to you in the form of a cheque made in the name of the person registering for the course and sent to the address given by you to us at the time of registration.

Subject to subject to Ahmedabad Jurisdiction.
The course is limited numbers for BLS & ACLS Registrations so Registration may closed if vacency is full or before one week of the course

Registration does not guarantee passing in the course.